By Gifford Lee, Editor, Fox Sports Venues magazine & Foxtel Venues Guide magazine
Venues were the undisputed winners after Sunday's fight card double-header even if there were mixed fortunes for the Aussie combatants. 
In an Australian first, there were two pay-per-view events on the same day on Sunday as Jeff Horn defended his title against Terence Crawford while Rob Whittaker fought Yoel Romero in the headline act at UFC 225.
Whittaker prevailed – albeit in a non-title fight after Romero failed to make weight – whereas Horn lost his belt in a convincing win for the still unbeaten American Crawford.
But regardless of the results, it was the expected bumper day for venues – as two Aussie heroes hit the world stage while other live sport and a public holiday Monday for many States complemented the fight cards.
Brisbane's Brunswick Hotel had a packed venue on Sunday – buoyed by what their Assistant Manager said is a renewed interest in live boxing featuring Australians.
"We had a very busy day," the Brunswick's Glen Skinner told TheShout.
"Having two events on the same day is certainly a novelty and the UFC was a bonus really.
"We are noticing that boxing featuring Aussie fighters is really popular at the moment so there was huge support for Horn."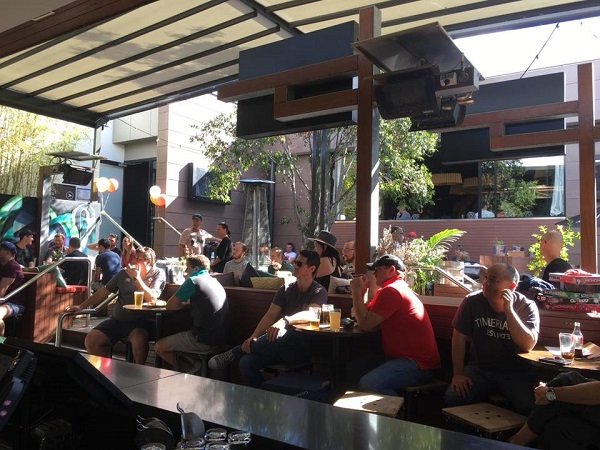 The Broncos Leagues Club's General Manager Russell Reeves said they purchased the Horn fight – their first booking in six years – and had a "full-house".
"We had people lined up out the door waiting to get in hours before it all kicked off," Reeves said.
"Horn is a classy bloke and has a strong connection with our club so we had unbelievable interest in this. It was such a great day, with an excellent crowd who all enjoyed the buffet and more.
"It's just a pity he didn't win. Let us know when he fights next though."
Fox Sports' national pay-per-view manager, Japhy Duldig, said it was a successful day for many venues.
"People came in early for the Horn versus Crawford fight and stayed on for UFC 225," Duldig said.
"We had many venues call in after the boxing had finished to book the UFC 225 event with the interest from patrons to stay around and watch Whittaker in action.
"We've had some memorable events recently, with Mayweather v McGregor, Pacquiao v Horn in Brisbane and now 'Super fight Sunday' with Horn v Crawford and UFC 225. It goes to show that Aussie sports fans love to watch the big fights and cram into their local venue to watch and cheer on the fighters."
The next pay-per-view event is on July 8 when Stipe Miocic and Daniel Cormier contest a 'Superfight' in the headline bout at UFC 226. Venues wishing to subscribe need to contact their Fox Sports service provider.