Experience a new burst of flavour and colour. The newest Scotch whisky to land in Australia, the Ledaig Sinclair, has a delightful red glow imparted from the Rioja casks it's finished in.
A sweet start of Turkish delight and rose petals is balanced with candied fruits and grapes, accompanied by rich leather and a peppery spice. A hint of chocolate at the back is followed by a creamy mouthfeel packed full of raspberries, sweet vanilla and cocoa, interspersed with cinnamon spice and hints of freshly cut grass. It's then finished with a lingering taste of smoke and sea spray.
A versatile drop, you can enjoy it neat, over ice, or for the more adventurous, give one of the below cocktail recipes a go. Try the 'Wear & Tear', a smoky take on the classic Rusty Nail, or 'The White Mouse' which is reminiscent of a smoky white chocolate Vesper.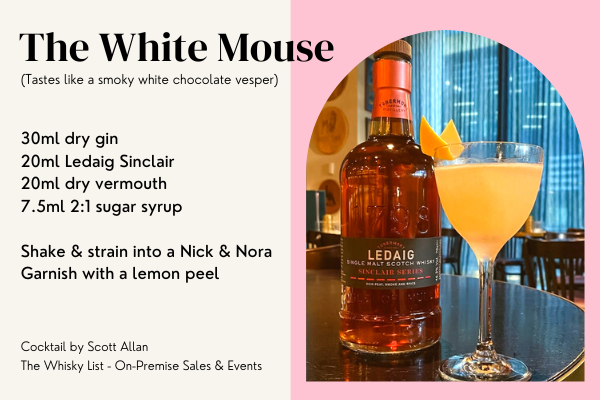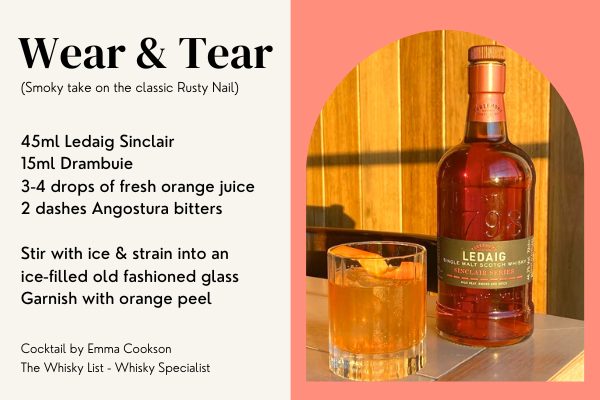 The Whisky List is the exclusive importer and distributor for the well-awarded Scotch whisky brands Bunnahabhain, Deanston, Tobermory, and Ledaig. All of these unique single malts can be found nationwide, and are available now to wholesale and on-premise trade customers.
Complete your back bar with the Ledaig Sinclair Series Rioja Cask Finish Single Malt Scotch Whisky. The Ledaig Sinclair Rioja Finish is ruby red in colour and perfectly balances peat smoke with sweet, fruity Rioja. Bottled at natural colour, non-chilled filtered at 46.3% ABV.
The makers were inspired by a Spanish galleon which sank 400 years ago off the harbour of Tobermory Distillery, the modern day producers of this single malt whisky. It was believed that the ship was laden with jewels, which is represented by the hand selected Rioja casks used to finish the Ledaig Sinclair, in honour of the Spanish treasure buried deep off the Scottish shoreline.
A sweet and smoky single malt that's incredibly inviting, both aesthetically and, most importantly, in flavour. Give it a try today!
Please reach out to our team below to discuss ranging.
larry@thewhiskylist.com.au – Wholesale enquiries
scott@thewhiskylist.com.au – On-premise enquiries

More information on this whisky can be found at wsky.me/ledaigsinclair