Back in 1740 when the Finsbury Distilling Company first launched their Stone's Original Green Ginger Wine little could they envisage what the ubiquitous truly global beverage would achieve. The Angove family has been crafting the Stone's range in Australia for over 60 years and the Australian blend is widely considered by Stone's consumers to be the best in the world.
Stone's invented the Alcoholic Ginger beer category over 20 years ago and this year is set to again fuel a surge in the market with the launch of Stone's Alcoholic Ginger Beer, carrying on the tradition of fine ginger drinks in the Stone's range. No beer fridge, bar, esky, day at the beach, drink after summer sport is complete without it.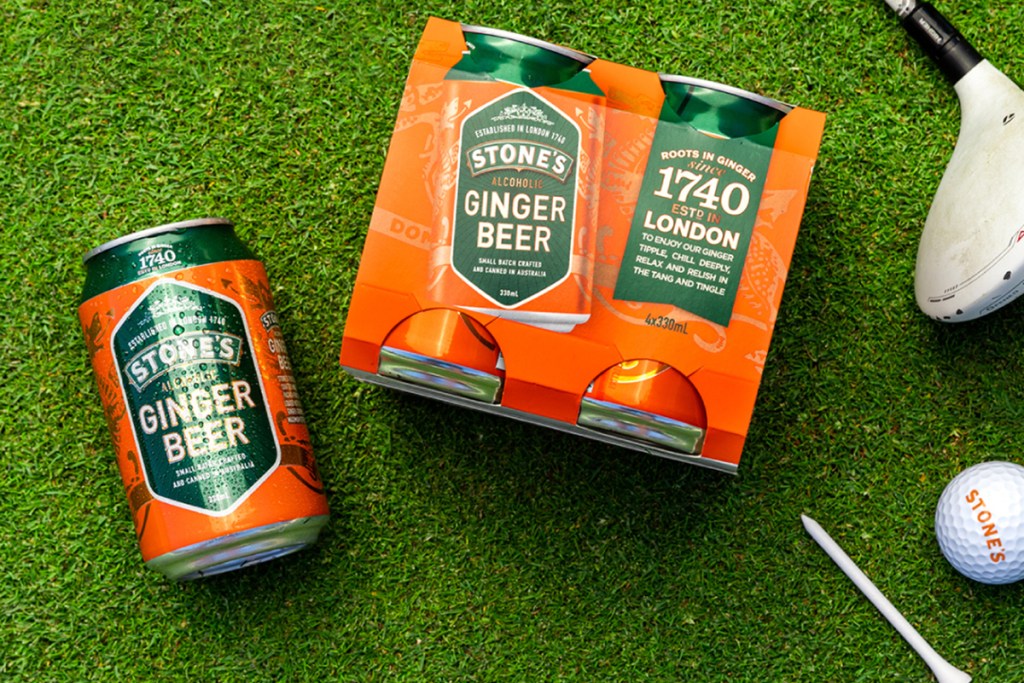 This new brew is the result of over 12 months of tinkering and blending by the Stone's team. The result is a refreshing, zingy infusion with a definite hit of ginger both on the nose and palate that is moderated by a softening sweetness.
Stone's Alcoholic Ginger Beer is the perfect way to quench the thirst on a hot summer's day. It is equally at home over the bar by itself as it is with your favourite spicy Asian influenced cuisine. Also available in 330mL bottles.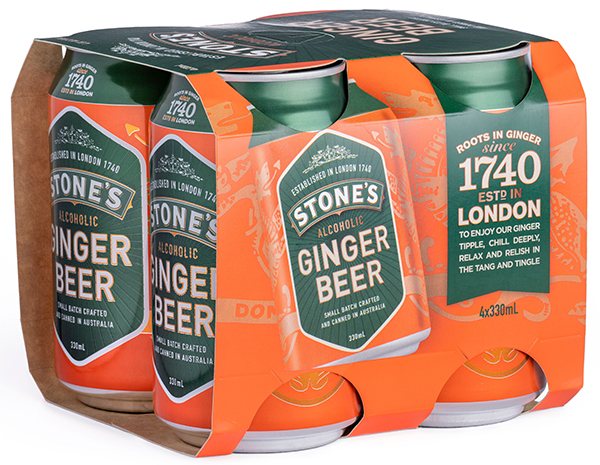 For the first time Stone's Alcoholic Ginger Beer will be available in a 330mL Can to support the 330mL bottle. Both are packed in a convenient 4-Pack, contain 4% ABV and feature a striking, shelf popping design that calls on the heritage of the brand with the Dragon motif from the Stone's Coat of Arms used in a modern contemporary way that is sure to appeal to a broad range of consumers.
The launch will be supported by a massive sampling campaign backed by extensive use of point of sale, in store gift with purchase, consumer competitions and digital media and outdoor campaigns.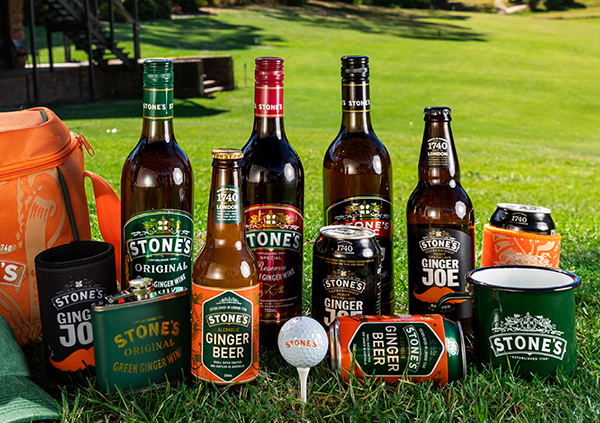 The Stone's range is distributed nationally by the team at Vintage House Wine and Spirits. Visit www.stonesoriginal.com.au for more information.