This month, 2-litre cask wine industry leader Winesmiths will release a vibrant set of limited-edition 2-litre wine packs designed by Australian street-artist, Mulga.
The partnership with Mulga will exhibit his interpretive style and bring excitement to the cask wine category.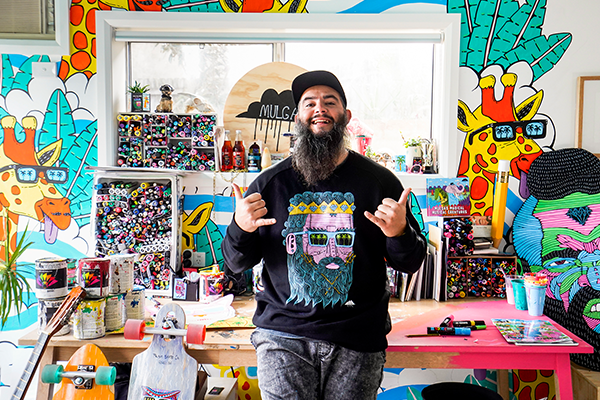 The designs will appear on the Sauvignon Blanc, Semillon Sauvignon Blanc, Pinot Grigio and Shiraz packs, each featuring Australian characters such as a cockatoo, parrot, ibis, platypus and seagull.
Mulga is known for his unique funky animal creations set within a summer infused world of bright colours and joyful times. Mulga's creations grace walls and objects across the world.
"I love summer times and creating funky characters who exhibit that larrikin Australian sensibility, and if my art brings a smile to your dial, I'm happy," said Mulga.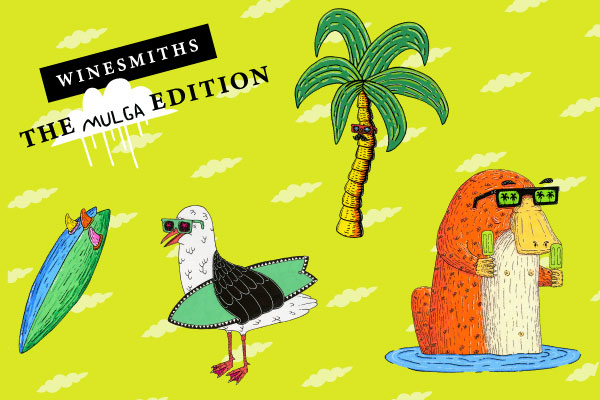 Winesmith's Marketing Manager Jacinta Gibson explains, "The Winesmiths Mulga Edition provides a story beyond the wine. It celebrates those that have a unique view of the world."
"Just like an artist, our winemakers put as much love and dedication into each of our cask wines as they do bottled wines. They don't compromise on quality in any way. It's about harnessing the greatness of the variety for that vintage."
The limited-edition packs will inject theatre into bottle shops over July and August and aim to attract a new audience to the premium cask wine category.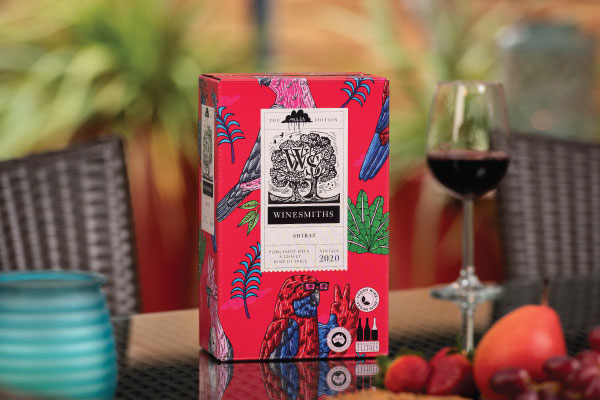 "Not only are they visually appealing, but people will appreciate the quality of the wine inside and the convenience that the 2-Litre pack offers," Gibson said.
"The collaboration disrupts the old 'you get what you pay for' mentality with a value offering that comes without compromise."
Every sale of Winesmiths Mulga Edition casks will contribute to the 'Winesmiths Sacrifice Nothing Grant', which will award one artist $5000 towards an art project. Artists are encouraged to register between 1 July and 30 September online at Winesmiths.com.au