On Monday 25 September winners were announced at the 2023 Australia's Wine List of the Year (AWLOTY) Awards, with a number of pubs and bars picking up prestigous awards.
Established in 1993, the AWLOTY Awards celebrate the exceptionally high standard of wine lists across the country and pay tribute to the dedication and talent of the individuals who curate those lists.
In a ceremony held at the Ovolo Hotel in Woolloomooloo, Melbourne newcomer Olivine wine bar won Australia's Best Wine List for Olivine's Book of Wine, which features more than 500 labels, as well as being one of the 246 venues awarded a Three Glass ranking.
Liinaa Berry, Wine Curator at Olivine, spoke about her joy in representing the venue and seeing the Book of Wine recognised by industry experts.
"Producers and suppliers gave access to rare vintages and their museum collections and in that respect, it has been a wonderful collaborative process.
"From these producers sharing their cult wines, to local artists bringing their illustrations to the pages, I believe we've created something very special. It's truly humbling to be recognised among Australia's best."
Judge and wine writer Andrew Graham admitted that Olivine's Book of Wine was well worth exploring.
"With a wonderful design, that is set up more like a thriller than a wine list, this meticulously prepared selection is very charismatic, from the dedicated verticals of the Producer Series to the verticals of luscious Pichot Vouvray."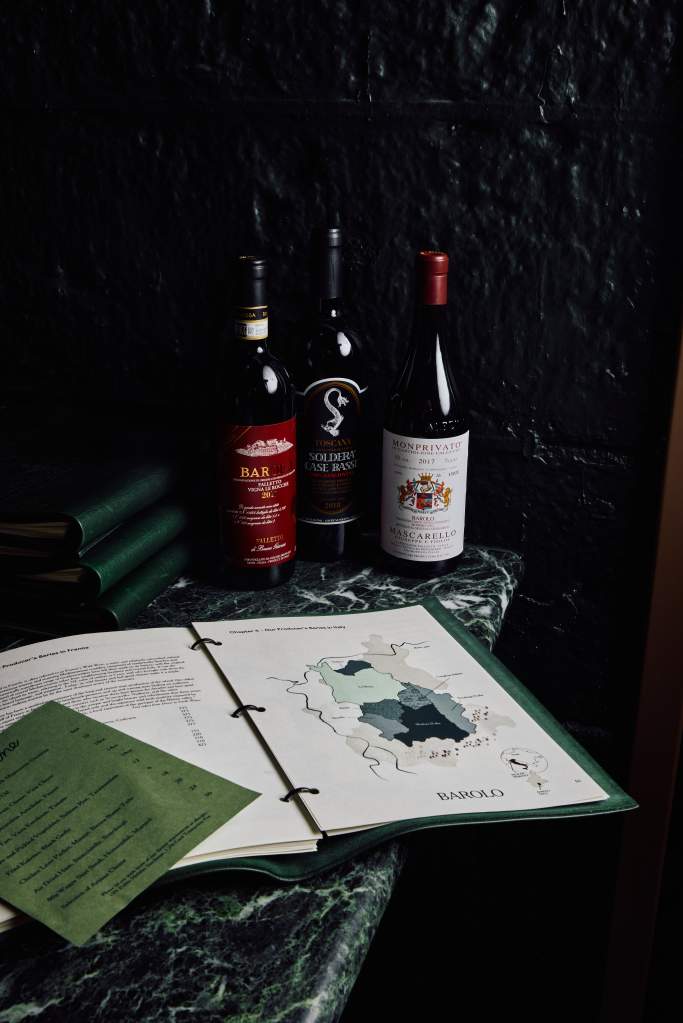 Where's Nick wine bar, located in Marrickville, Sydney, was awarded Best Wine Bar list – the Fiona Macdonald Award for its list of sustainably produced and locally sourced wines.
In regional South Australia, the Uraidla Hotel was recognised with the Best Listing of SA Wines Award.
Perth's British-style gastropub Mayfair Lane received the award for Australia's Best Pub Restaurant Wine List, with the venues sommelier Foni Pollit receiving the Sommelier's Choice Award, alongside SK Steak & Oyster's Alexandra McPherson.
In Bunbury, Mojo's Kitchen, Bar & Bottleshop jointly won Best Listing of WA Wines with SK Steak & Oyster in Brisbane.
Commenting on the 246 venues who received a Third Glass ranking this year, up from 201 in 2022, Founder of AWLOTY Rob Hirst praised Australia's position as a world-class provider of exceptional wine experiences.
"Since day one, we set the bar high for a wine list to achieve a Three Glass ranking. Our first Awards in 1994 recognised nine lists with this outstanding honour, and it's rewarding to see nearly 250 venues across the country achieve such a high-quality standard of wine list and service excellence 30 years after we started the program.
"These venues should be very proud of all they have put into their lists, and we are very happy to bring the industry together to celebrate these outstanding venues and their talented sommeliers."
The judging panel, which was made up of more than 30 local and international expert sommeliers, Masters of Wine and wine and food writers, was led by Chairman of Judges Peter Forrestal.
"Continuing on last year's record number of entries, 2023 saw another record year – with a 19 per cent increase in venues submitting their lists for the Awards across all sates and territories, demonstrating the growing number of restaurants, hotels, pubs, clubs and wine bars that realise the importance of a finely crafted wine and beverage list to the overall experience of diners," said Forrestal.