That's not a typo. Located in Hamilton, Newcastle, Das Hund Haus is a German bier café and it could be all yours.
All you have to do is buy a 2-for-1 meal voucher in the trade promotion, appropriately named Dog Tags, which will set you back $25, and you could walk away with a bar and $30K in cash.
Owner James Sneddon, says he was inspired by a similar promotion he had seen and thought it was an innovative way to sell his venue.
"I saw that island resort raffle last year, and that got me thinking that people would probably want to win a pub or a bar," says Sneddon. "So I thought, let's see if it will work for my business. It took a while to get through OLGR, but we got it through as a trade promotion."
Sneddon is excited to pass his business on to someone who has perhaps been looking to get a foot in the door of the hospitality industry – after all, who hasn't dreamed of opening their own bar?
And before you ask, business is doing great – the sale is one of necessity, Sneddon's partner is about to open her own business, he himself runs another side business, and he wants to have more time with his young daughter.
"I'm too busy," he laughs.
According to Sneddon, the response so far from his email database and social media has been really positive, minus a few inevitable trolls, and the ticket sales have been rolling in.
"It's still better odds than lotto though," he says.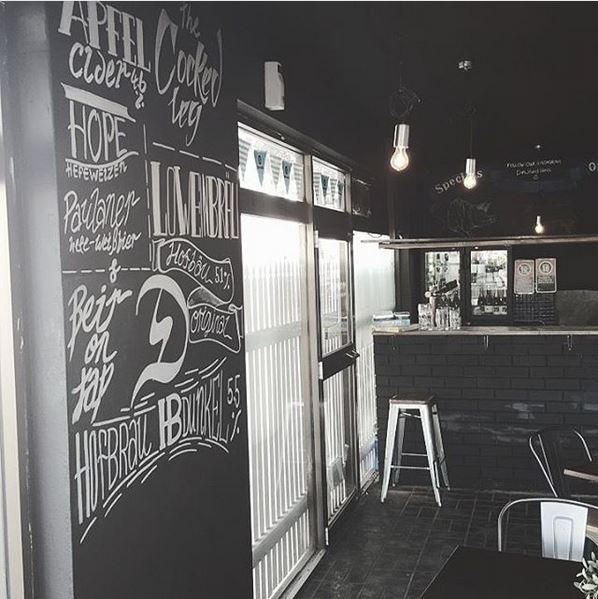 The prize is a pretty sweet one, with everything you need to build your own bar dream:
The lease
Inventory and Stock – The alcohol on hand will be less than 20 litres
Plant and equipment
Bond
Legal fees on transfer of property completely unencumbered.
$30,000 cash (in the form of a bank cheque)
The technical details of Das Hund Haus:
Seats 130
Courtyard area seats 90
Eight taps of German beer like Lowenbrau, Hofbrau, Franziskaner, Paulaner, plus others
German food – the specialty is pork knuckle
Low staff requirements
Newcastle is a massive beer and craft beer town, so running a bier café is a pretty sweet and potentially very prosperous deal.
"It's fun seeing people's excitement," says Sneddon. "People are like, 'Yes, let's win the dream!' It's fun to open the door for them."
For the full T&Cs, check out the website here.
Save
Save
Save
Save