The newest addition to the Wild Turkey premix range, Kentucky Straight original and zero sugar cola is a low calorie RTD specifically crafted for those consumers looking for a high quality, low calorie bourbon premix.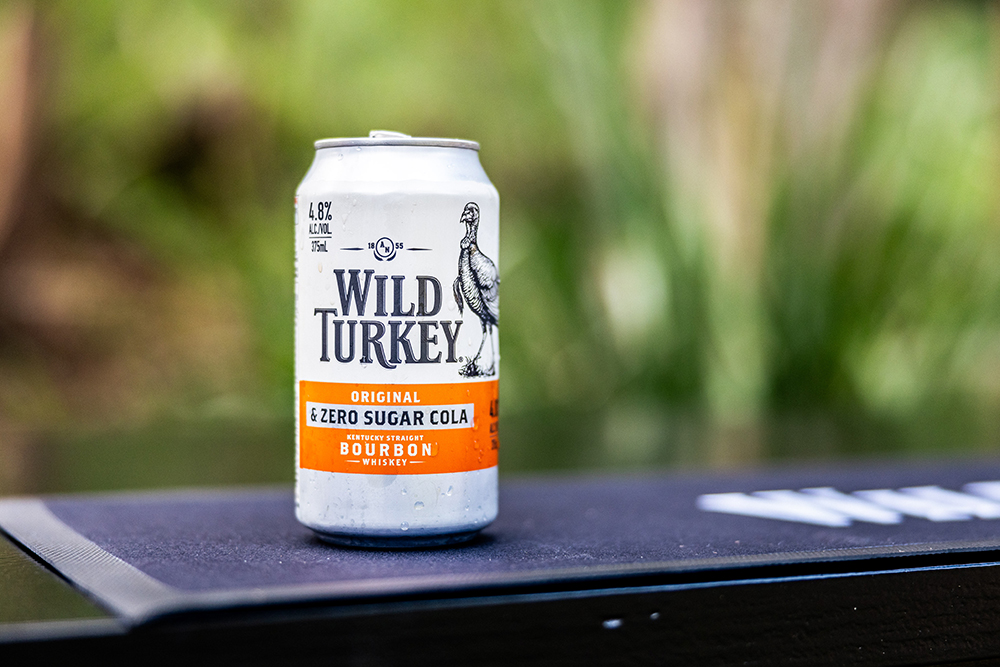 The new blend has been carefully adjusted to retain the same bold Wild Turkey flavor loved by bourbon drinkers, with a zero sugar cola for a refreshing blend with under 100 calories. It will sit within the lower ABV range of 4.8 % making it perfect for all consumption occasions and is best enjoyed icy cold, to bring out its earthy tones and vanilla notes.
With the zero sugar category forecasted to grow by 10% in the next three years, we're excited to keep innovating in line with consumer demands and offering a low calorie option to the Portfolio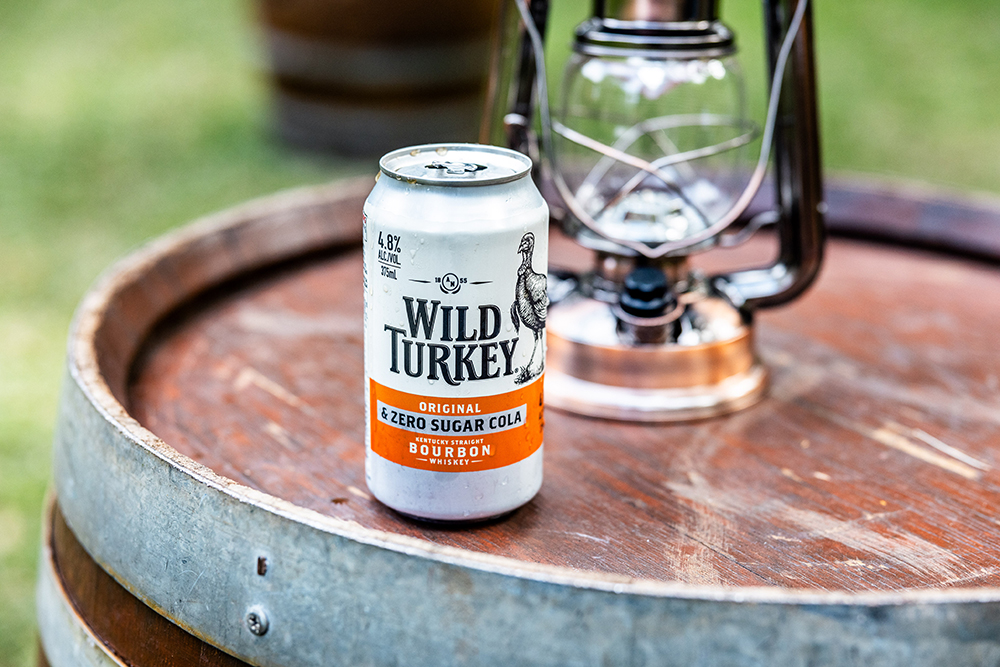 The new RTD is available now in 4 packs & 10 pack cans nationwide for all retailers. To find out more about this refreshing, low calorie, Wild Turkey Kentucky Straight & Zero Sugar Cola, contact your local Campari representative
Remember to Drinkwise.