Jose Cuervo has launched its third Sparkling Margarita RTD following the classic Margarita flavour, and Watermelon version which launched in October last year.
While not named, the RTD is very similar in nature to the classic Paloma cocktail, combining agave spirit with lime, pink grapefruit, triple sec and bubbles.
A spokesperson for Jose Cuervo distributor, Proximo, commented on the release, saying: "With the increasing demand for premix drinks we're thrilled to welcome Pink Grapefruit to our expanding Sparkling Margarita range, offering a flavoursome and refreshing serve of Aussies' favourite cocktail."
The RTD is described as providing 'a light sparkling twist for extra refreshment and a clean dry finish.'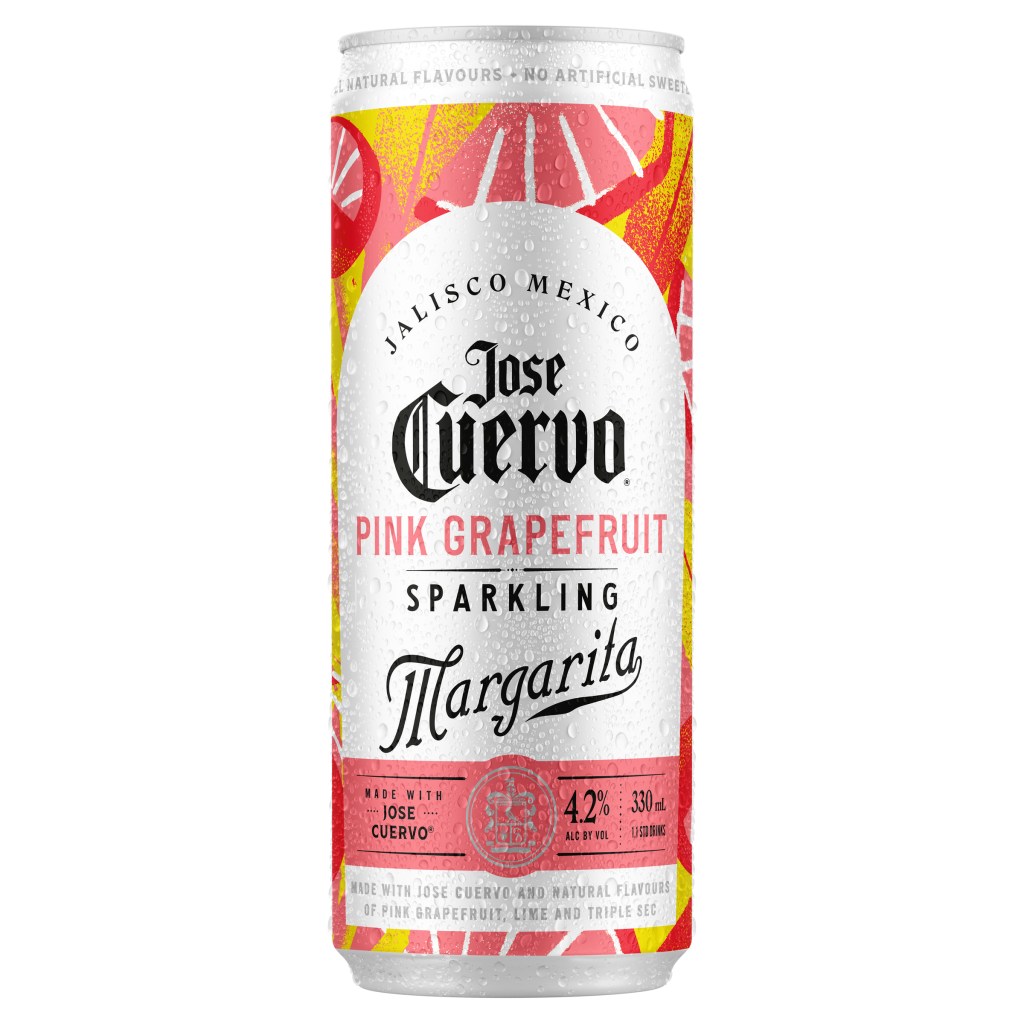 Jose Cuervo Pink Grapefruit Sparkling Margarita is available in cases of 24, in single 330ml cans, and in four-packs, which retail for RRP $25.
This latest release from a major brand is testament to the on-going popularity of RTDs, both in Australia and abroad.
In August of last year, Roy Morgan reported 16.7 per cent of Australians were drinking RTDs at least once in an average four weeks. This was an increase of 3.7 percentage points on the year before. The global RTD market is tipped to hit $11.6bn within the next five years by IWSR.