Said to be 'Australia's first non-alcoholic whisky-style beverage', Highland Malt is the latest expression in a range of 18 from category leaders Lyre's Non-Alcoholic Spirits.
Described as capturing 'the essence of a blended malt whisky,' Highland Malt follows upon the release of three new SKUs from Lyre's at the end of last year, in what has been a period of extraordinary expansion since the brand's Australian launch in 2019.
Like other Lyre's bottlings, Highland Malt has been 'impossibly crafted' by Lyre's 'Flavour Architect', David Murphy, who highlighted the on-going boom in whisky as a motivating factor in creating this expression.
"While Lyre's spirits are true to taste, they have their own distinction as a premium non-alcoholic beverage, and therefore understanding the popularity of whisky we wanted to deliver the same delicious taste but with a difference."
Tasting notes for Highland Malt include 'light grain cereal, stone fruit and almond', alongside 'soft earthiness, sea spray, seasoned oak and warm spices'.
Murphy also hopes that Highland Malt will open the 'dram occasion' to a wider audience.
"People who enjoy the taste of a great whisky can experience our non-alcoholic version in occasions where it would otherwise be just featuring the alcoholic equivalents – it extends the occasion to more people more often."
Lyre's suggests enjoying the new whisky-style beverage neat, over ice, or mixed into a highball or whisky sour.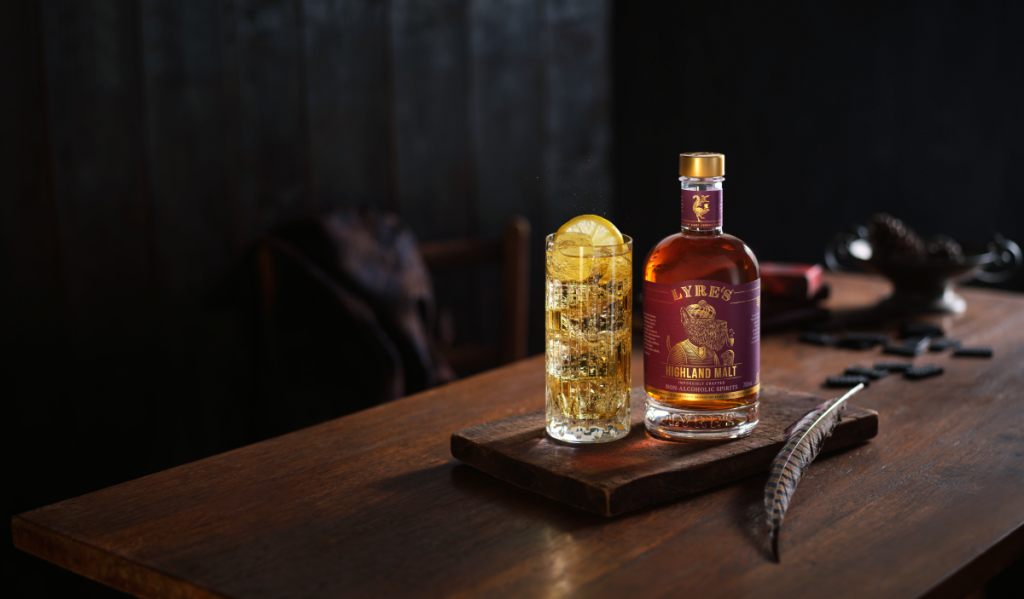 Lyre's Highland Malt is available in 700ml bottles from the Lyre's website and liquor retailers, including Dan Murphy's.