The Maybe Sammy Team scooped up two flagship gongs at the prestigious Tales of the Cocktail Spirited Awards in New Orleans.
Maybe Sammy's staff collected the Best International Bar Team award, while Co-Founder and Brand Ambassador for Mr. Black, Martin Hudak, triumphed in the Best International Brand Ambassador category.
Hudak spoke to The Shout about what the Bar Team award means for Maybe Sammy's staff.
"Being recognised as a bar team, it's going beyond just the four walls, the bottles on the shelf and the cocktails," Hudak said.
"This is really recognition that is going towards each single member of the team, not just an individual like me or Stefan being the face of the business, it is literally going down to every single person running this venue."
"To build a right team of people which are working together towards one goal, that is: satisfied and happy guests – it's very unique," Hudak continued.
"The way we do hospitality really allow each of them, each single team member to be themselves, to really open up and give all of what they feel they want to do there at the bar towards the service."
"For us, it means more than any other award," Hudak added.
The theme of the wider Tales of the Cocktail (TOTC) cocktail and spirits conference was 'Progress', the organisers stated it was chosen for 'its appreciation of the nimble and adaptive development of the drinks community'. It was through the lens of this theme that the 2022 Spirited Awards were judged.
Charlotte Voisey, Spirited Awards Overall Chair, described the importance of these awards following a bruising few years for the hospitality industry.
"The Spirited Awards celebrates excellence in our industry and this year's winners embody that standard so well," Voisey said.
"After a difficult few years, it is truly inspiring to gather together once more and see what these recognitions really mean to everyone nominated."
Hudak also believes that the TOTC and spirited awards were all the more vital given the trying times that the hospitality industry has endured.
"It's so important to be out there and reconnect for us… To know the rest of the world, it's very important that we put our faces on the global map on a global scale," Hudak said.
"So opportunities like Tales of the Cocktails where we can reach out to thousands and thousands of industry people and friends – we don't take it for granted. That's why we are attending as many of these conferences and competitions and awards, because we want to create the connections," Hudak continued.
Winners were selected by a panel of over 200 industry experts, with Maybe Sammy chosen from a strong shortlist, including: Alquímico (Cartagena, Colombia), The Clumsies (Athens, Greece) and Two Schmucks (Barcelona, Spain). For Maybe Sammy, this is the latest in a series of award successes, after being deemed the best bar in Australasia in the 2021 World's 50 Best Bars.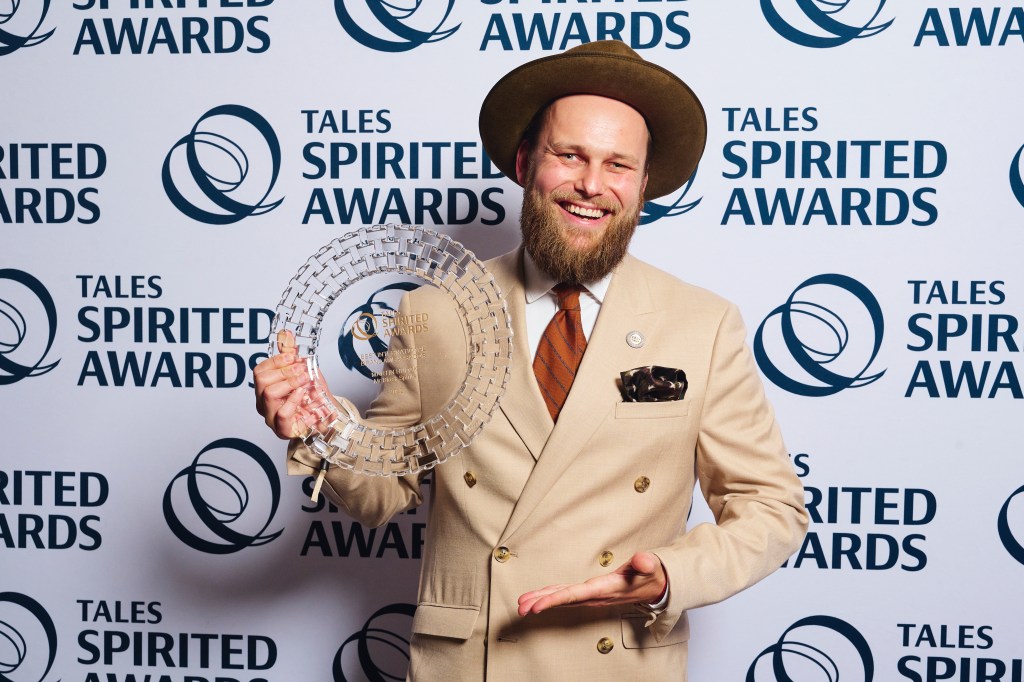 Hudak's own award was given in recognition of 'an international bartender whose creative use of brand communication combined with personality has the most impact on the promotion of drink brands through engaging the trade and executing compelling education and seminars.'
Hudak also commented on his own personal success in the International Brand Ambassador category for his work with Mr. Black.
"It means a lot to me and the brand, it's such a small brand, coming from Australia and it's just a coffee liquor comparing ourselves with big giants like vodka, gin, tequila or whiskey brands," Hudak said.
I hope that this can be an opportunity for other people to be more proud of their country's produce and products, and they can represent them globally. I'm just even more pumped and excited to do even more with Mr. Black."
Meanwhile, Lyre's Italian Orange picked up Best New Spirit or Cocktail Ingredient, a very impressive result for a non-alcoholic product, with the company founded by two Australians in the UK.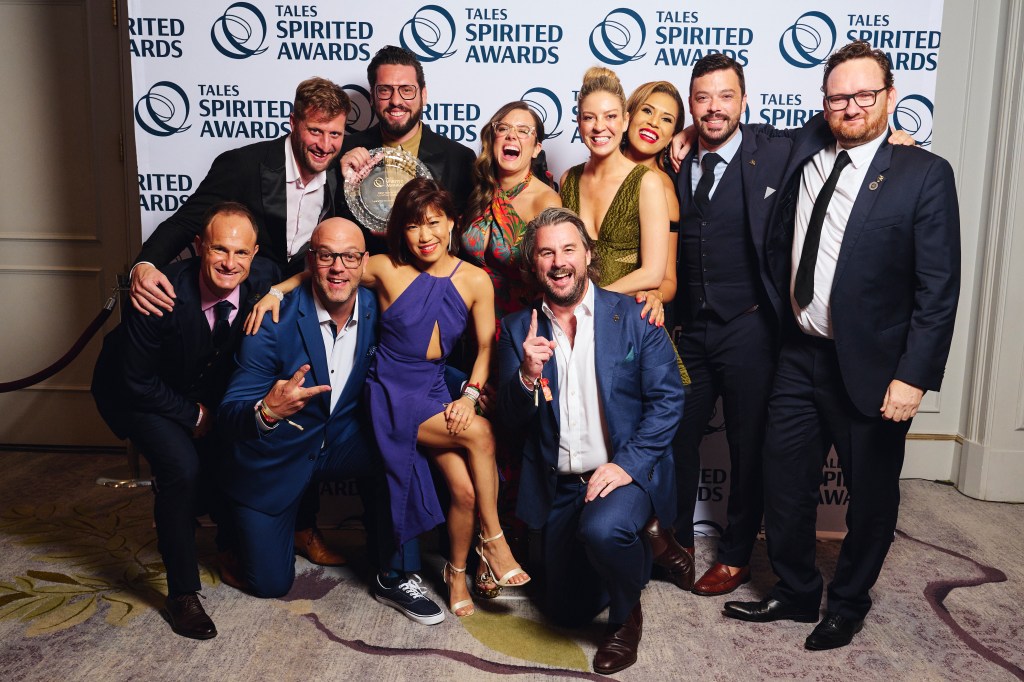 The Helen David Lifetime Achievement Award was given to Julie Reiner, Co-Founder of Clover Club and the Flatiron Lounge, and a veteran of New York bartending. The World's Best Bar award went to London's Lyaness at Sea Containers.
A full list of 2022 Spirited Award winners can be found below:
INTERNATIONAL CATEGORIES
International Bartender of the Year presented by Patrón Tequila
Remy Savage — 🔶🟥🔵 A Bar with Shapes for a Name, London, UK
Best International Bar Mentor presented by Lyre's Non-Alcoholic
Lauren Mote
Best International Brand Ambassador presented by Lyre's Non-Alcoholic
Martin Hudak — Mr Black Spirits
Best International Bar Team presented by House of Angostura
MAYBE SAMMY — Sydney, Australia
Best International Cocktail Bar presented by Tequila Fortaleza
Tayēr + Elementary — London, UK
Best International Hotel Bar presented by Perrier
Lyaness at Sea Containers London — London, UK
Best International Restaurant Bar presented by Amaro Montenegro and Select Aperitivo
Sexy Fish — London, UK
Best New International Cocktail Bar presented by Stranger & Sons
🔶🟥🔵 A Bar with Shapes for a Name — London, UK
U.S. CATEGORIES
U.S. Bartender of the Year presented by Del Maguey
Chris Hannah — Jewel of the South, New Orleans, LA
Best U.S. Bar Mentor presented by BarSmarts
Sean Kenyon
Best U.S. Brand Ambassador presented by Libbey
Lynn House — Heaven Hill
Best U.S. Bar Team presented by William Grant & Sons
Katana Kitten — New York, NY
Best U.S. Cocktail Bar presented by Absolut Vodka
Katana Kitten — New York, NY
Best U.S. Hotel Bar presented by Grey Goose
Silver Lyan at the Riggs — Washington, DC
Best U.S. Restaurant Bar presented by Maison Ferrand
Jewel of the South — New Orleans, LA
Best New U.S. Cocktail Bar presented by Aviation Gin
Happy Accidents — Albuquerque, NM
WRITING & MEDIA CATEGORIES
Best Cocktail & Spirits Publication presented by Diageo Bar Academy
VinePair
Best Broadcast, Podcast, or Online Video Series presented by Diageo Bar Academy
The Cocktail Lovers
Best Cocktail & Spirits Writing presented by Diageo Bar Academy
"Get Real: The bar world looks beyond feel-good measures on sustainability and climate change" by Max Falkowitz for Imbibe Magazine
Best New Cocktail or Bartending Book presented by Lyre's Non-Alcoholic
The Japanese Art of the Cocktail by Masahiro Urushido and Michael Anstendig
Best New Book on Drinks Culture, History, or Spirits presented by Diageo Bar Academy
The Oxford Companion to Spirits & Cocktails edited by David Wondrich with Noah Rothbaum
GLOBAL CATEGORIES
Best New Spirit or Cocktail Ingredient presented by Tales of the Cocktail Foundation
Lyre's Non-Alcoholic – Italian Orange
World's Best Cocktail Menu presented by Diageo Bar Academy
Little Red Door — Paris, France
World's Best Spirits Selection presented by Beam Suntory
Jack Rose Dining Saloon — Washington, DC
Pioneer Award Presented by The Blend
Amanda Gunderson – CEO & Co-Founder, Another Round Another Rally
Timeless International Award presented by Jägermeister
Harry's New York Bar — Paris, France
Timeless U.S. Award presented by Johnnie Walker
Bemelmans Bar at The Carlyle, A Rosewood Hotel — New York, NY
Helen David Lifetime Achievement Award presented by William Grant & Sons
Julie Reiner — Co-Founder Clover Club, Leyenda, Social Hour Cocktails, & Mixtress Consulting
World's Best Bar presented by Tales of the Cocktail Foundation
Lyaness at Sea Containers London — London, UK