Coles Liquor has raised over $115,000 for Clean Up Australia during its annual Drop of Good campaign.
This year's iteration of the annual campaign ran over one weekend earlier this month in line with Clean Up Australia Day, and saw Liquorland and First Choice Liquor Market stores donate 25 cents from every transaction to the cause.
Funds raised for this year's campaign will be used to help support Clean Up's activities in flood affected communities in Queensland and NSW, enabling the organisation to provide much needed materials to impacted areas. The campaign will also help fund Clean Up Australia efforts in communities and schools on a year round basis too.
Pip Kiernan, Chair of Clean Up Australia, described what this will mean for the organisation.
"The direct support Coles' Drop of Good campaign provides for communities is invaluable. The funds raised this year will support community action, particularly among flood affected communities. It will enable Clean Up Australia bags and gloves to be distributed free of change to volunteers so they can safely remove litter and debris in these communities," Kiernan said.
Coles Liquor General Manager of Operations, Steve Hugginson, said the company was incredibly proud of the impact of the partnership this year.
"We know the funds will make an immediate and genuine difference in local communities, particularly those that have been affected by the recent floods and we can't thank our customers enough for their support of this wonderful cause," he said.
Coles Group has partnered with Clean Up Australia since 2018, raising more than $770,000 in this time through the sale of reusable shopping bags designed by Australian school kids.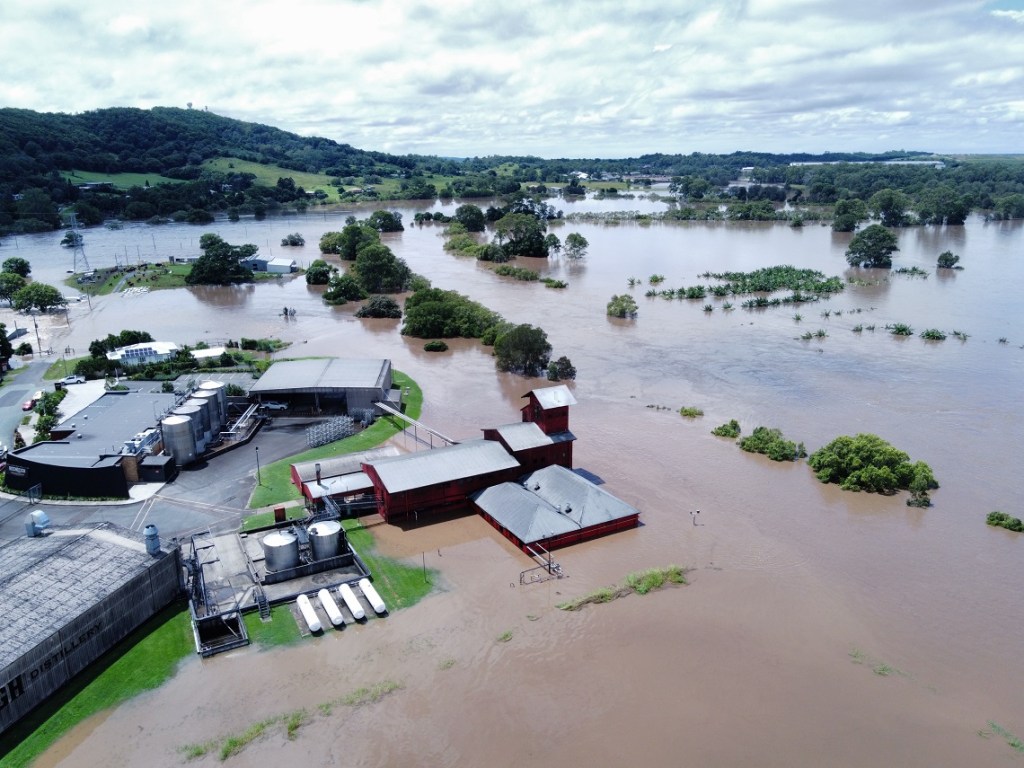 An industry effort
Coles Liquor is in good company with the industry at the moment, with several businesses stepping up to support flood-affected communities. Venue groups like Solotel and AVC have raised money, while Sunshine Coast Cider launched a campaign to contribute as well.
Queensland rum brands are also doing what they can to help, with Beenleigh Artisan Distillers and Bundaberg Rum committing to donate funds from their sales.
For example, Beenleigh Artisan Distillers has announced it will donate $5 from every bottle of rum sold at its distillery to the Queensland Flood Appeal. During this year's floods, Beenleigh's iconic Big Red Shed went under as the Albert River rose to 7.4 metres. The team is in clean up and repair mode now, but also wanted to show support for their local community and others which have seen terrible devastation in recent weeks.
Beenleigh Artisan Distillers Venue Manager, Adam Fagg, said: "Seeing our Big Red Shed go under was heartbreaking and our thoughts are with everyone who has been impacted by these terrible floods. We're so thankful for the incredible work of those around us and we wanted to find a way to give back and aid the cleanup efforts.
"Our distillers stayed at the Shed overnight to prepare for the floods and we're so proud of the family we have here and their efforts to minimise the damage. Queenslanders are fighters and we know our local communities will bounce back from this and continue to support their local communities as we recover and rebuild."
Meanwhile, Bundaberg Rum has released a limited edition rum called 'From Our Town To Yours,' with 100 per cent of profits going to the Australian Red Cross QLD and NSW Floods Appeal. Each collectable bottle will feature the name of one of the more than 40 flood-ravaged regions, like Gladstone, Gympie, Brisbane and Lismore.
Bundaberg Rum Distillery's Marketing Manager, Duncan Littler, said: "We've lived through floods first-hand in Bundy and we know the long, difficult road to recovery that lies ahead.
"We're trying to play our small part in assisting the flood relief efforts and highlight the resilience and strength of flood-impacted communities on these special Bundy Rum bottles."