The last few years have brought corporate responsibility into the limelight like never before.
From the Me Too movement, to increased awareness of 'green washing', to pressure to divest from Russian assets in the wake of the invasion of Ukraine, consumers are now demanding greater social accountability from businesses.
B Corp certification, developed in 2006 by B Lab, an American non-profit, aims to provide a rigorous and transparent indication of a business's positive social and ecological impact.
The 'B' stands for 'benefit for all', with B Lab envisaging it will apply to businesses that produce good outcomes for workers, the environment, community and customers.
For companies, B Corp status is a means of formalising commitments and corporate practices they may already have adopted, or something to aspire to while improving their sustainability policies.
For consumers, it provides a useful label for discerning which businesses are serious about their dedication to B Lab's JEDI framework – that is: 'justice, equity, diversity and inclusion'.
B Corp status has been attained by major international producers, including Islay's Bruichladdich Distillery and most recently, Maker's Mark, which became the largest distillery in the world to be B Corp certified.
Worldwide, March has been designated 'B Corp Month' by B Lab, with this year's theme 'Behind the B' meaning companies are opening up on what it means to be a B Corp, and how it affects their business practices.
Measuring success and accountability
National Liquor News spoke to four B Corps active in the Australian market – Avallen, a Calvados brand distributed by Stuart Alexander, wine producer and retailer Unico Zelo, and leading NSW breweries 4 Pines and Stone & Wood – to get a feel for what this all actually means.
Ttobie Arowobusoye, 4 Pines' Sustainability and Social Impact Advisor, explained that B Corp status provides the brewery with a responsibility benchmark: "Being a B Corp keeps us accountable to our community and the environment.
"[B Corp status] gives us a yardstick for all the good work we are doing to continuously improve, as well."
4 Pines is now entering its fifth year as a B Corp, having first been accredited in 2017.
"It's still early days and we, along with other B Corps, are still on a journey to create broader awareness around what being a B Corp actually means, but we are making great gains," Arowobusoye said.
Stone & Wood's Community and Impact Leader, Jahdon Quinlan, echoed Arowobusoye and said: "The B Corp certification adds an extra layer of accountability for us to continue the pursuit of balancing profit against the impact of business on people and the planet in all aspects of what we do."
Noah Ward, self-described 'Wine Guy' and Brand Ambassador for specialist wine producer, Unico Zelo, struck a similar chord.
"That we're able to set rigorous guidelines for ourselves which have been peer-reviewed by a third party that has said that our practices are good for not only the business but for our employees, community, suppliers and the planet is incredible," Ward said.
Meanwhile, Avallen's Co-Founder, Timothy Etherington-Judge, sees B Corp status as part of the progress the company is making, rather than a final destination in of itself.
"Becoming a B Corp was always part of our journey to becoming the world's most planet-positive spirits brand," he said.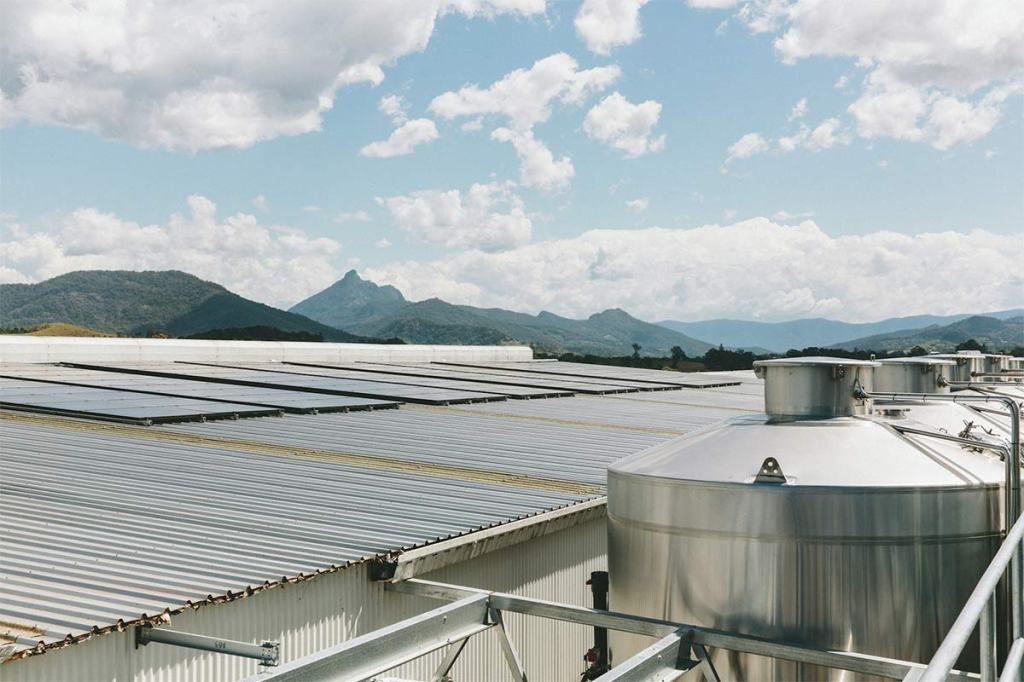 Sustainable practices
Avallen, 4 Pines, Stone & Wood, and Unico Zelo all stated that B Corp status formed an aspect of their wider sustainability commitments.
For example, Unico Zelo has made it the company's mission to produce wine from grape varietals that require less water than traditional plantings.
"We're using far less of the most precious resource we have on the planet, to create what essentially a luxury product… That's our core reason for being," Ward said.
Unico Zelo has also taken steps to reduce refrigeration where possible, resulting in a 70 per cent reduction in energy usage, and has installed solar panels, with an ambition of Net Zero emissions by 2030.
"We've also spent nearly $35,000 in the last 12 months to a range of charity and community groups and made sure that our packaging is 100 per cent recyclable and carbon-neutral due to the use of recycled sugar cane labels and DIAM Corks," Ward added.
Solar power is also something Stone & Wood has looked to, installing 400 panels on its Murwillumbah brewery, which it says has caused a carbon emissions reduction equivalent to planting 10,000 trees. This is one of a number of sustainability practices it has built into the business.
"Some positive examples of our achievements in this area include our water efficiency projects, including an ultrafiltration and reverse osmosis system that processes production water for recycling for cleaning and utilities," Quinlan explained.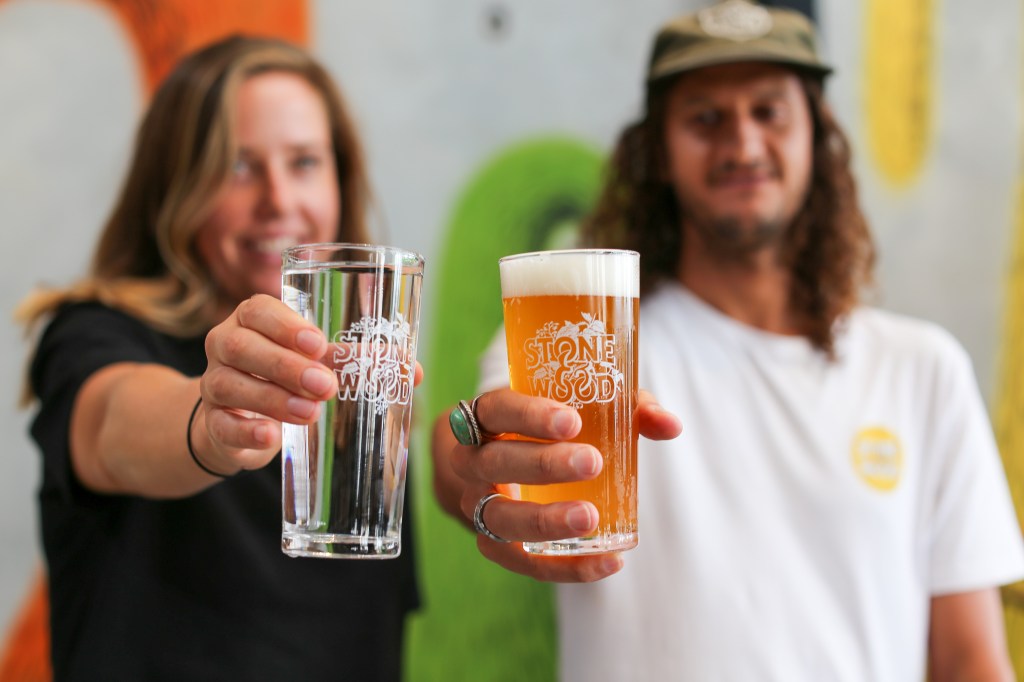 '1% For The Planet'
Avallen and 4 Pines are both '1% For The Planet' members, with this movement an additional accreditation. Recipients of this must demonstrate that they are donating one per cent of all sales to environmental causes.
As Arowobusoye explained: "[This membership] means we partner with great non-profit organisations that are helping fix big environmental problems.
"An example of this is our commitment to plant 44,444 native Australian trees, shrubs, and groundcovers at Cape Jervis on South Australia's Fleurieu Peninsula."
Avallen is amongst the handful of organisations that have a positive impact on the environment, as the orchards that provide Avallen's apples continue to absorb carbon dioxide.
"Avallen is 'Climate Positive' (carbon negative) by 2.73kg per bottle, uses 75-90 per cent less water than benchmark spirits," said Etherington-Judge.
Avallen has an ongoing commitment to supporting the recovery of the world's bee population, with bees not only vital for the cultivation of apples (which make Calvados) but for much of the planet's agriculture in general. As part of this 'Bee More Avallen' Campaign, the company aims to plant 10,000 flowering plants by the end of 2022.
Back in Australia, 4 Pines is well known for its proactive attitude towards social and ecological causes, for example through partnering with Landcare Australia. Arowobusoye said the brewery is transitioning from non-renewable sources of energy too, and conducts annual satisfaction and culture surveys of its people to provide benchmarks against other businesses.
This illustrates an often-overlooked aspect of B Corp accreditation – it is not just about donations to third parties and environmental efforts, but internal corporate practice too.
Unico Zelo's Ward explains this point quite clearly: "Understand that [being a B Corp] goes beyond trees planted, you've got to make sure that all your employees are paid fairly and there can't be massive gulfs in salary levels."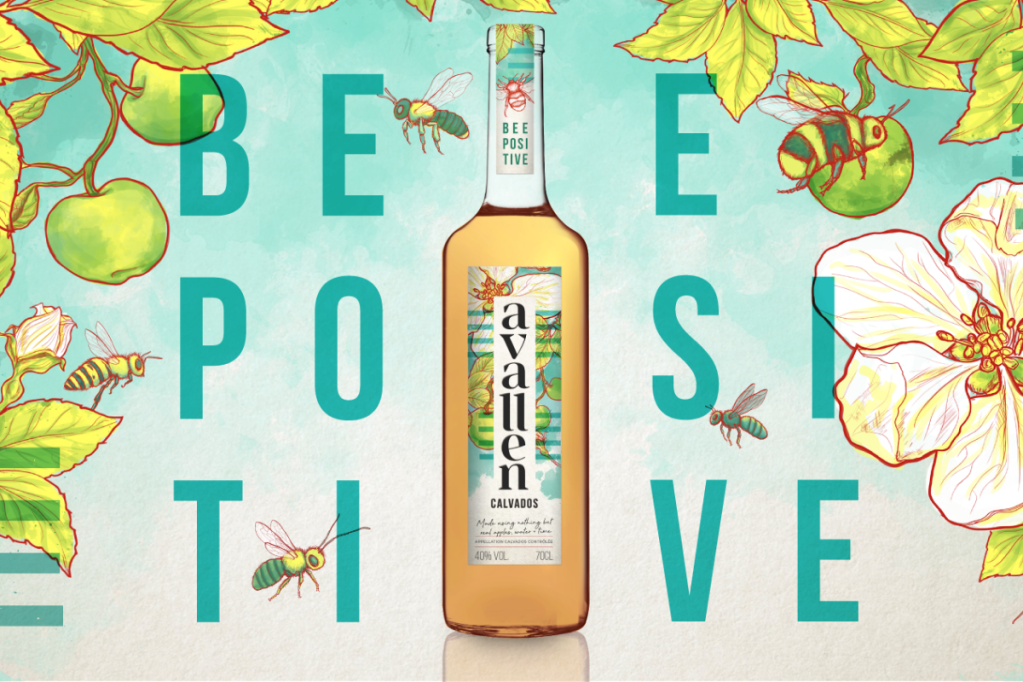 The B Corp process
All four companies had a message for would-be B Corps: accreditation is tough.
"The process is very difficult – and so it should be," said Ward.
"These kinds of certifications should go through a rigorous set of criteria rather than something that can be bought. It took us years to get to the point of certification, and months and months of discussions with the B Corp team discussing the fine details of our business that we believe are sustainable and convincing that they deserve the points that they do."
Etherington-Judge said: "It's arguably the most sought after independent certification a company can receive."
"Businesses that are genuinely committed to sustainability, ethical values, and equality will find achieving certification much easier than ones that aren't."
Nevertheless, would-be B Corps should not be put off, as although laborious, the process is fair, as Stone & Wood's Quinlan is keen to stress when saying: "The pathways and processes involved are streamlined, straightforward and practical. Our advice is: 'Become a B Corp – you'll never look back!'"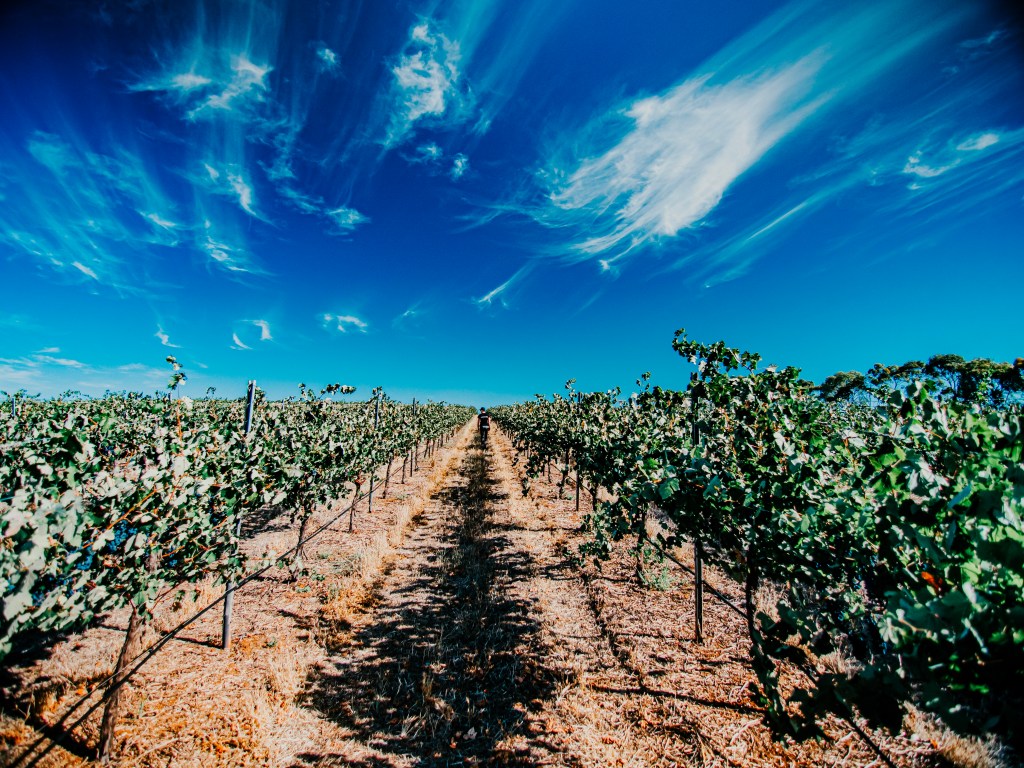 Recertification
It is not as simple as a one time hurdle: existing B Corps must apply for reaccreditation every three years to retain their status.
"Certification is an ongoing and transparent process to improve a business' performance and gain valuable guidance, insight and intelligence which is very empowering and useful in maintaining and recognising best business practice," said Quinlan.
And Ward agreed, noting: "It's not now that we have the certification we can start doing whatever we want, we have to go through the process again, and show that we're at least doing as good as we were three years ago. We're about to go through that process which is equal parts daunting and exciting."
Similarly, 4 Pines is in the process of re-certification, and has already been recertified three times already.
"B Corp looks at a five impact areas – governance, community, workers, environment and customers. We have to answer a load of questions about each and undergo a documentation review by B Corp…It is pretty full on to say the least," Arowobusoye said.
"Every single team and function in the business has to get onboard the B Corp process as the certification looks at sustainability so holistically."
Benefits of B Corp
Despite the considerable challenges of gaining B Corp status, all four brands from this story believe it has had beneficial effects on their businesses.
There are, of course, the less tangible advantages of greater wellbeing and ethical development, but B Corp status also brings explicitly commercial plus-points, especially with regard to attracting and retaining customers.
"We've received plenty of feedback from first-time customers that have said they love that we are a B Corp, so I'm sure we've definitely had some level of customer acquisition, or at least assisted us in capturing sales," Ward said.
"It's that extra level of credibility, and it keeps a bit of that green washing air away from us. We actually work hard at this stuff, and we've got to work hard to continue getting better too."
Olivia Waters, Avallen's Brand Manager in Australia at Stuart Alexander & Co, concurred: "Transparency is key to success and we believe Avallen has only just started making its first impressions in Australia, but it is making a difference in a big way.
"Sustainability is becoming increasingly important for Australians in their path to purchase."
4 Pines and Arowobusoye have found the same: "Our customers have been super proud to be drinking a beer that genuinely cares about its impact.
"We get it that beer isn't going to save the world, however, we believe that every sip can be a step in the right direction."
There's an upside for retailers too, as Waters points out. Ocado, one of the UK's leading e-commerce supermarket companies, now has a dedicated B Corp aisle, and it is unlikely to be too long before we see something similar here in Australia.
Quinlan pointed to a report from BePartnerReady.com that found 71 per cent of Australian consumers believe that companies need to take responsibility for their impact on the environment.
"Consumers are becoming more educated and concerned with environmental and human impacts individual businesses are having on the community," Quinlan said.
"A core benefit of becoming a certified B Corp is that it makes it easier for customers, workers, and various stakeholders to see and understand your business values."
Waters also explains that as Australia is very much at the cutting edge of climate change, retailers have all the more to gain from stocking B Corp products.
"Australia is one of the countries most at risk from the impacts of climate change, which is even more relevant today with everything happening in NSW and QLD over these past few weeks," Waters said.
"We know that Australians are willing to pay more for brands that do good and sustainability is not a trend, but a fundamental shift in the way that we do business. [They] are becoming more and more eco conscious, and they want brands to respond accordingly."
Arowobusoye added: "As consumers become savvier around greenwashing and the demographics of the country change, consumers are going to be looking for brands that champion diversity and inclusion, charitable giving, environmental advocacy.
"Retailers need a quick and easy way to grab ethical consumers' attention, B Corp can be that!"