6Head is Sydney's newest harbourside restaurant, opening recently in the heritage sandstone building at Campbell's Cove and it offers a wine list as impressive as the steaks on the menu.
The steakhouse is the newest restaurant from Seagrass Boutique Hospitality Group, the team behind venues such as The Meat & Wine Co, Hunter & Barrel and Italian Street Kitchen.
The impressive wine list has been compiled by Group Beverage Manager and Sommelier, Ben Preston, who told TheShout how he went about compiling the wines and that the list is like a heartbeat that keeps moving and adapting, especially in a new venue and concept such as 6Head.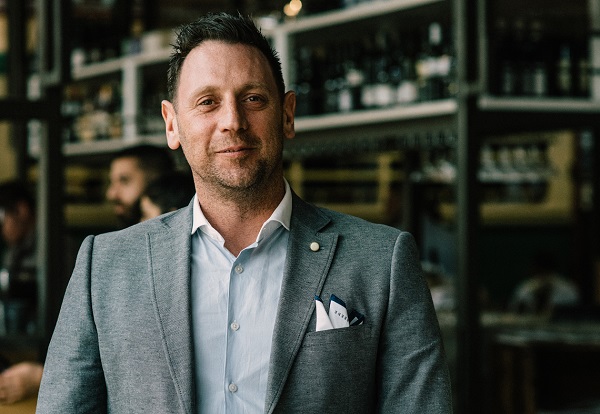 "Brand recognition and what I love is the starting point," Preston said.
"I've got to have a good understanding of that house. But for a business mind for myself and what Seagrass expect of me, I have to build a list for you: for the public, not for my palate. That's the first thing I have to get out of my head.
"I need to actually build a business list. I can take my love of wine to the door, but I have leave it at the door. I have to build a list that is going to sell, work, make money, turn over and be respected as well as be informative – it's got to tick over, that's number one.
"We are going to hold a lot of stock, we are going to spend a lot of money on wine and I have to make sure that we move it, I have to double my income. Return on investment has to be paramount."
The wine and beverage menu at 6Head has been designed to showcase six of the world's best wine regions, namely Australia, New Zealand, France, Italy, South Africa and the United States. There are then six additional varietals each from Spain and Argentina, designed to complement the premium cuts of meat and seafood on the menu, but also to entice the wide variety of tourists and locals who will visit the venue.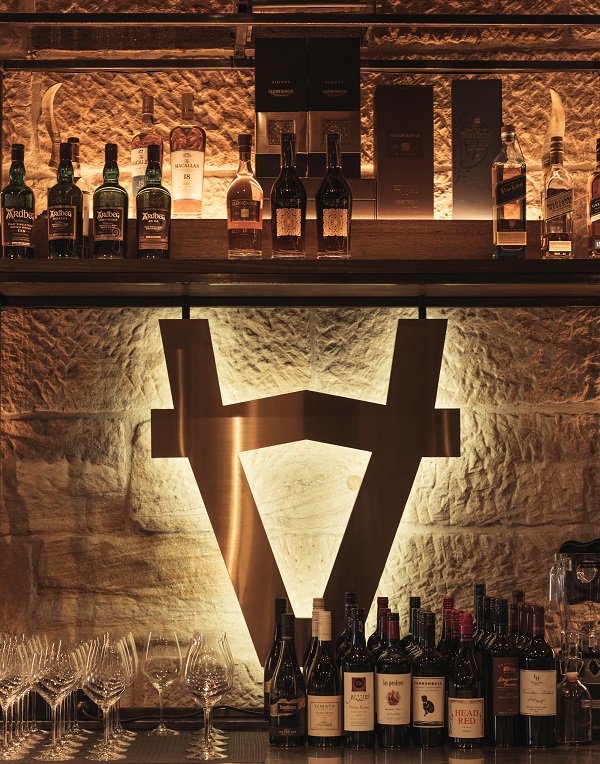 "I think the Sydney market will continue to enjoy the wine as a whole in a steak venue," Preston said.
"And the amount of European tourists that we will see here, who are comfortable looking at Spanish wine on a list and will see brands they recognise, I had to put some of those on the list. If those visitors are not too sure about Australian wine, they have things they are confidently order.
"I didn't want to go too hard, because I could have built a 20 page Spanish wine menu, but I really wanted to keep it simple."
"The other good thing is that people can look at a wine they recognise on the list and then talk to the Sommeliers here and say 'I like this wine, I like this style, I'd really like to try an Australian wine like this'."
So with the concept behind the wine list in place and the conversations had with Executive Chef Sean Hall about the food and condiments on offer on the menu, Preston set about actually building the menu and that started by looking at the companies he and Seagrass have been working with for a long time.


Preston explained the process to TheShout: "I look at our suppliers and what we are doing with them, in a business our size this means Negotiants, Samuel Smith & Son, Casama, The Joval Group, Moet Hennessy, Young & Rashleigh all the big suppliers here in Sydney.
"I look at them and those portfolios and then I think, right 'I'm going to build a 200 bottle list' so I'm going to cherry-pick all the ones I want, and we then we also look at the data we have from The Meat & Wine Co. So I can see what has worked really well there, what is selling really well at another steakhouse, owned by us and with our suppliers.
"So I get the spreadsheet, I get the data and crunch the numbers.
He added: "Then once I have that information I can start to branch out, because this wine list is double the size of The Meat & Wine Co.
"So I can start to think more about what do we need and what do we play with: let's get some Bordeaux, let's get some Burgundy, let's get some Chablis, let's get some more white Burgundy, let's get some Spanish, Argentinian, South African. And why not get some American as well, can you imagine how many American tourists are going to come here?
"But why do we have those? To give them the option and the Australian public will probably look at some of those American wines as well, and if they haven't had an American Chardonnay for a long time then they might just want to try some of the beautiful American wines we have on this list.
"We got the best wines we could, from the best regions out of our portfolios and put them on the list."
And while he has set out with his initial offering, Preston said he will continue to crunch the numbers, check the data and adapt the list where necessary.
"The wine list is a heartbeat and it keeps moving and adapting. If something works well here then it'll work in The Meat & Wine Co, so we can look at moving it over and similarly if wines work in other restaurants I can look at adding them to this list and keep making sure we are offering the best wines we can in each venue."
6Head is open now at Campbell's Cove with the concept dating back to when the first fleet brought six head of black cape cattle on the HMS Sirius. Those cattle soon disappeared but were found eight years later as part of over 100 head of cattle discovered 80 miles inland from Sydney.