The Big Green Button is a fridge magnet from Victoria Bitter and Jimmy Brings that lets drinkers order a case in just a few taps.
Tapped once, the button plays 'an iconic VB tune', tapped twice, the button adds a case of VB 375ml stubbies to the customer's Jimmy Brings cart, which can then be confirmed via the delivery service's website.
Luke Calavassy, Head of Jimmy Brings, believes this device makes ordering a beer more convenient than ever.
"Just when you thought ordering via Jimmy Brings couldn't get any easier, we have proudly teamed up with VB to bring the Big Green Button to life" Calavassy says.
"Now VB lovers can get a case of stubbies delivered to their door in minutes, with the tap of a button."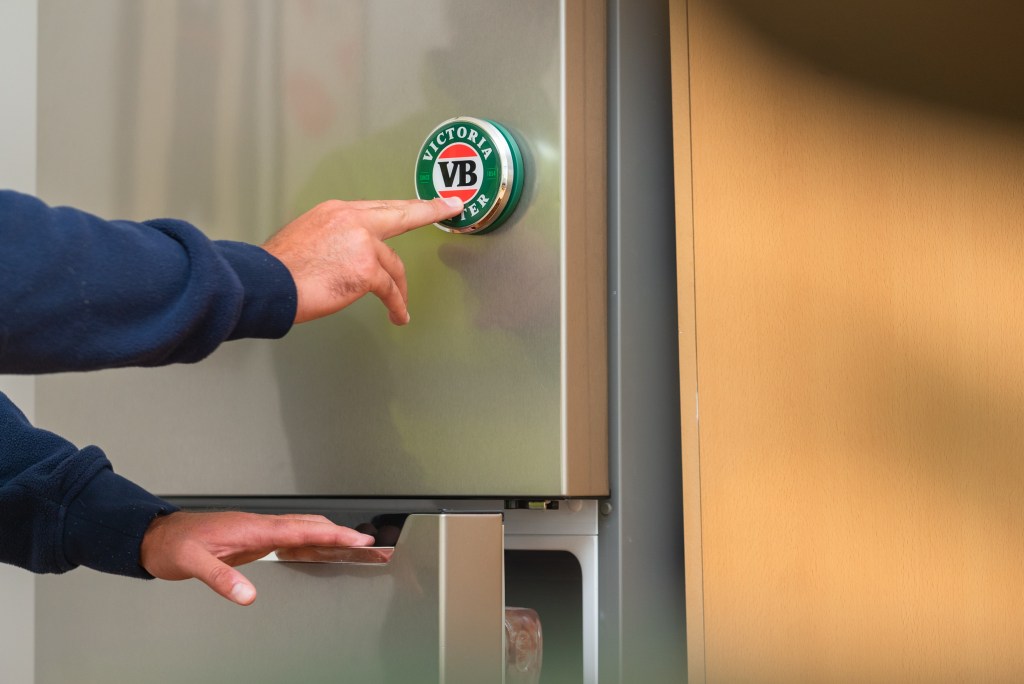 VB has proven itself to be a popular choice with Jimmy Brings users, ranking at number three among beers ordered through the service nationwide.
Jimmy Brings, which has recently released geographic beer order data, found that 44 per cent of these orders come from NSW, while over a quarter of sales come through Victoria, and 18 per cent from Queensland.
For Sarah Wilcox, Head of Classic Brands at CUB (owners of VB), the Big Green Button is reflective of the company's commitment to innovation.
"As one of Australia's favourite beers, we are always looking for new ways to deliver to our loyal customers in easy and exciting ways," Wilcox comments.
"We're so excited to partner with Jimmy Brings to deliver Victoria Bitters thanks to the Big Green Button."
Customers who order a 24-bottle case of 375ml VB stubbies will receive a Big Green Button on the house, otherwise the buttons can be ordered directly from Jimmy Brings for $10.